You are unique,
as is your cancer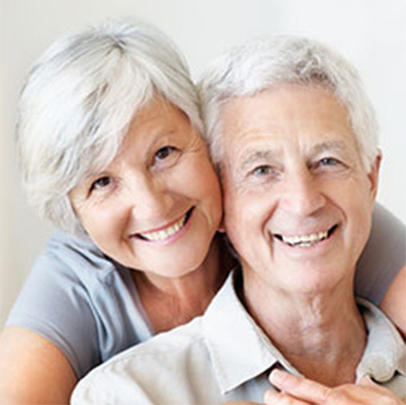 Caris Molecular Intelligence™ is a new method of tumour profiling, based on actual material obtained as a result of biomarker identification. It can help your physician identify and evaluate the potential for application of certain medicines, and develop an individual schedule aimed at treatment of your unique cancer.
Scientific discoveries and technological breakthroughs have made it possible to study cancer at molecular level. Communities of oncologists make all possible effort to achieve success in the identification of biomarkers – unique genes, proteins, molecules or characteristics by which cancer can be identified.
These biomarkers may hold the answer to how cancer works and what treatment is most effective.
Before considering the Caris Molecular Intelligence™service, please consult with your physician regarding the suitability of its use in your particular case.
What is Caris Molecular Intelligence™?
Caris Molecular Intelligence is the first and most ambitious tumour profiling service in the industry. It provides oncologists with potentially the most effective (from a clinical point of view) options available today for the individualisation of cancer treatment. Due to improved analysis of genetic information and proteins of your type of cancer, the Caris Molecular Intelligence service reveals the cellular components of the tumour (called biomarkers) to provide a detailed molecular 'imprint' of your tumour. This imprint is compared with data published in medical literature, indicated in the conclusion of the MI Profile Report™.
What are the advantages of the Caris Molecular Intelligence method?
Caris Molecular Intelligence will help your physician choose the most effective treatment for you. It may also help determine a treatment not usually considered. Your unique molecular 'imprint' is compared with the latest data presented in medical literature in order to determine the treatment option that may be the most or least effective for the type of cancer similar to yours. Information contained in the conclusion of the MI Profile Report helps determine which medicines are suitable for you.
What study approaches are involved by the Caris Molecular Intelligence method?
Tumour profiling by the Caris Molecular Intelligence method includes many techniques for the study of biomarkers of your tumour. Caris experts select the same technology that was used for obtaining the evidences published in medical literature. Such techniques include immunohistochemistry (IHC), fluorescence in situ hybridization (FISH), chromogenic in situ hybridization (CISH) and sequencing of a new generation.
What is included in the Conclusion of MI Profile Report?
The conclusion includes results of your sample study, data on the medicines that are effective or ineffective in your case and supporting clinical evidences in a summarised and simplified form. AMAXA sends the conclusion directly to your physician.
What samples are needed to Caris Life Sciences to conduct a study?
Study by Caris Molecular Intelligence method is conducted on tissue samples obtained during surgical removal of the tumour, or on samples collected during the biopsy. Since tumour biomarkers may change over time and under the influence of medicines, it is better to use the 'freshest' samples available. However, we can take for study older samples if new ones cannot be obtained.
What types of tumours can be subjected to profiling?
A study using the Caris Molecular Intelligence method is applicable for all types of solid tumours. It may be particularly informative (and may be recommended by your physician) if standard treatments have not been effective, or if more detailed information about your specific tumour type is required for selection among the standard treatments.
Caris Life Sciences holds profiling for more than 50,000 patients in many countries. Profiling studies include:
Breast cancer, bladder cancer, cholangiocellular cancer, colon cancer, extrahepatic hepatobiliary cancer, malignant tumours of female genital tracts, gastric cancer, gastroesophageal adenocarcinoma, glioblastoma, gastrointestinal stromal tumour, head and neck cancer, kidney cancer, liver cancer, lung cancer, malignant tumour of male genital tracts, melanoma, neuroendocrine tumour, oligodendroglioma, ovarian cancer, pancreatic cancer, malignant tumours of the pituitary, retroperitoneal or peritoneal carcinoma, peritoneal or retroperitoneal sarcoma, and malignant tumours of the small intestine, soft tissue tumour, thymus carcinoma, thyroid carcinoma cancer and uveal melanoma.
Where can the study be carried out?
Studies by Caris Molecular Intelligence method are conducted in the Caris laboratory in Phoenix, Arizona. The Caris laboratory is certified by the Clinical Laboratories Improvement Act (CLIA), and personnel (composed of senior scientists, pathologists and therapists) are duly qualified.
When results of the Caris Molecular Intelligence study will be ready?
It takes between 10 to 15 days from receipt of the sample and necessary documents to conduct a study, prepare a report and forward the results to your physician.
If you have additional questions, please send them via email to info@amaxa-pharma.com.